It isn't a big deal to me that many of my favorite authors write more than one kind of book. Keeping all the books under one name is simpler than having to maintain multiple author accounts. The main reason I've split my books between Q. and Quin Zayne is to protect my books. There are ongoing issues about erotic books on major online bookstores. To reduce the risk of my longer, romantic books being pulled from sale, rank stripped, or otherwise damaged in actions against erotica, I've moved most of them to Quin Zayne. This will also make it easier to find your preferred kinds of books. See the links at the bottom.
My outright erotica is under Q. Zayne and my Dark Fantasy and Romantic Suspense are under Quin Zayne. All of the books have detailed sex scenes. For now, I'm leaving the fairy tale and paranormal novels and novellas with the Q. Zayne books. Werewolf's First Love was my first romance. My paranormal romances don't fit what sells well. Dirty Knight, an older man younger woman novella set in the Yucatan, was the second and last shifter book I published. Mr. Beast and Ash: Cinderella Taken are my fairy tale romances. Unlike the fast and dirty tales in Mastered, they take you into extended, detailed love stories.
Recluse, my latest Quin release, contains Recluse Rancher and the reader-requested sequel, Ogre's Bride. Raphael and Bess are one of my most popular couples.
This book isn't as dark as most of the others. It has suspense, rope, and a lot of sparks between the curvy heroine and the mysterious billionaire rancher. It's set in California's wine country, where I lived before I left the states.
Pain Daughter is updated from my early novel, Witch Love, which started as a New Adult paranormal BDSM serial. Like most of my books, it doesn't fit formulas. If you're up for a strange, dark journey with a mysterious powerful older man, check it out. This latest Quin release is coming out on all the stores.
There's more Q. BDSM erotica ahead. I'm writing the story of Gabe and Natalie—back before he founded The Billionaires Club.
Most of my books are available on several bookstores now. If you subscribe to Amazon's Kindle Unlimited, be sure to borrow the books soon, as they come out of the program in a few weeks.
Smashwords has the widest selection of my books. They pay the highest royalty to authors and have the least content restrictions. Although I've never published illegal or banned material, certain fantasies cut close to an edge. Most online retailers will kill author accounts for erotica they find objectionable. Amazon won't specify what isn't allowed. It's not worth risking my publishing account, and I don't need the stress of trying to guess what goes too far.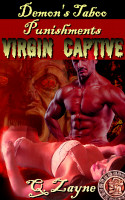 The earlier books such as Cyborg Doctor are less character-driven and include a heavier dynamic of the dom taking power over a younger woman. Not for everyone. The fertility kinks and intense penetration are far out as well. This new edition contains some of my few FF scenes that are still live. It's published under A.X. Endd, along with Alien Captive, a science fiction romance.
Through tomorrow, 8/7, B&N has a coupon sale giving you $10% off purchases more than $35, and 15% off for more than $60.
Thanks for your interest and support. Without you, there'd be no reason to excavate in the dark.
Quin